Oftentimes, grandparents play an integral role in their grandchildren's lives. Whether it be simply spending quality time or actually assisting in raising their grandchildren, grandparents are important to fostering and developing our next generation. As a grandparent, you are excited to be a part of your grandchild's life, but sometimes your adult child refuses to allow you to spend time with them. When faced with divorce, or another form of family separation, grandparents are frequently left out of the equation for timesharing or visitation with the children involved.  Florida's laws about grandparents' visitation only allow visitation under certain circumstances.
What To Do If Your Child Refuses To Let You See Your Grandchildren…
You could sue them for visitation rights. However, this type of lawsuit is only possible in a few situations.
Here are the laws concerning the grandparent's rights…
If the parent is completely unresponsive to psychological and physical stimuli and displays no sign of higher brain function oris missing or deceased
If one parent is completely unresponsive to psychological and physical stimuli and displays no sign of higher brain function, and the other parent is guilty of a felony, or is violent and could pose harm to the grandchild
If both parents have abused, abandoned, or neglected your grandchild, you can seek to terminate the parental rights and adopt your grandchild
You as the grandparent must prove the parent is unfit even under those conditions. Once a grandparent proves that the statute sets forth the process and procedure, you must follow to request visitation.
Once You Have The Right To Sue For Visitation
The court considers many factors to determine what is in the grandchildren's best interest.
These factors are:
The physical and mental wellbeing of the child
The health and mental wellbeing of the grandparent
The willingness to encourage the child-parent relationship
The past history of the child-grandparent relationship
If A Dependent Child Is Taken From The Physical Custody Of The Parent
Notwithstanding any other provision of law, a maternal or paternal grandparent, as well as a step-grandparent, is entitled to reasonable visitation with his or her grandchild who has been adjudicated a dependent child and taken from the physical custody of the parent unless the court finds that such visitation is not in the best interest of the child or that such visitation would interfere with the goals of the care plan. Reasonable visitation may be unsupervised and, where appropriate and feasible, may be frequent and continuing. Any order for visitation or another contact must conform to the provisions.
Akilah Harris Can Help With Visitation Rights
If you are a grandparent faced with some of these circumstances, you may be able to benefit from one of the statutes discussed above.
> Learn More
Contact (954-451-0050) Akilah Harris, PLLC for a Consultation!
—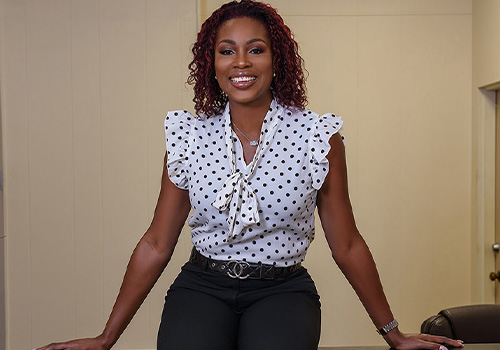 Are you going through a divorce or trying to retain custody of your child? Do you need help with Estate Planning? Maybe you need help with something else that involves your family? At Akilah Harris PLLC., we understand that family law cases are uniquely stressful and often take a heavy emotional toll on families. Our family law offices offer compassionate and thorough legal counsel to our clients. Consult with us when you need to protect your finances, assets, and time with your child. In these highly personal disputes, you need to rely on an experienced Broward County Attorney who knows how to defend your rights.