Living Will Attorney in Pembroke Pines
A Living Will, contrary to its name, has nothing to do with a person's property. According to Florida Statutes 765.303, a Living Will is a legal document which allows an individual to specifically declare his or her end of life wishes with regards to health care. An individual can only create a Living Will when her or she has the mental capacity to do so, meaning they are of sound mind. The purpose of a Living Will is to provide an individual the opportunity to direct any provision, the withholding of, or withdrawal of any life-prolonging procedures in the event they should have a terminal condition that has been diagnosed as unrecoverable. This document may be revoked at any time as long as the individual is of sound mind to do so.
A Living Will is only effective when the individual is in a persistent vegetative state or irreversible coma and can no longer make and communicate his or her own wishes. Anyone over the age of eighteen (18) may (and should) create a Living Will. A common scenario for creating a Living Will is a when a person's health is declining.
In the event the individual becomes incapacitated and cannot express her or her own wishes, the Surrogate, the person named in the Living Will, will be responsible for carrying out the individual's wishes outlined in the Living Will.
A valid Living Will must be followed. Health professionals and family members have no authority to override it.
If an individual does not have a living will and he or she becomes incapacitated and unable to make decisions, his or her closest family members (spouse, then children) are left to make the decision. This decision can place a heavy burden on family members and can also cause rifts within the family if there is disagreement.
Florida does not require a notary; however, at least two witnesses must observe an individual sign the Living Will. Once the Living Will is signed, the individual should give a copy to the health care surrogate if one is named in the Living Will.
Please note that a Living Will is different than a Last Will and Testament.
Generally speaking, a will is a legal document that coordinates the distribution of your assets after death and can appoint guardians for minor children. A will is important to have, as it allows you to communicate your wishes clearly and precisely. It is advisable to work closely with an attorney to create and update your will.
Contents of a will generally includes:
Designation of an executor, who carries out the provisions of the will.
Beneficiaries—those who are inheriting the assets.
Instructions for how and when the beneficiaries will receive the assets.
Guardians for any minor children.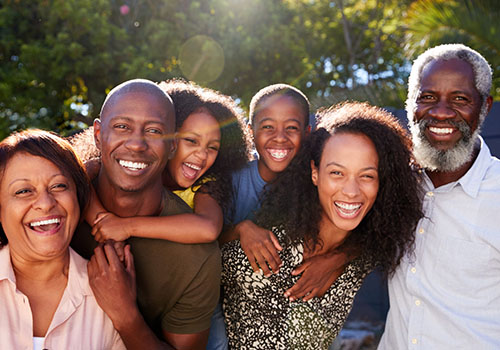 Without a will, the state in which you reside decides how to distribute your assets to your beneficiaries according to its laws. This is known as dying intestate, and the resulting settlement process may not produce the results that you would prefer for your survivors. You can prevent this from happening by having documents drafted that reflect your wishes.
Fort Lauderdale
Pembroke Pines
Hollywood
Miramar
Coral Springs
Pompano Beach
Davie
Sunrise
Plantation
Deerfield Beach
Lauderhill
Weston
Tamarac
I ​Successfully Represent Clients in South Florida
Help Begins With An Initial Consultation
To discuss your case with me and find out how I can help, contact me today at (954) 451-0050 or by email. Evening and weekend appointments are available upon request. My fees are meant to be affordable. Payment plans are available if there are no court dates scheduled. Credit and debit cards are accepted.