Aiming for a successful outcome is probably what anyone undergoing a divorce has in mind. Unfortunately, there are no classes you can take to ensure that your divorce will end successfully. The good news is you can hire a family law attorney who can navigate with you through your divorce process and also coach you along the way. You will get legal advice and all the information you need to have a successful divorce. The following 6 simple tips will allow your family divorce attorney to better represent you and pave the way to a smoother and successful divorce. Aside from that, these tips will be useful in hastening the preparations and the actual divorce process.
Be Transparent Regarding the Details of Your Relationship
Sharing the details of your relationship with your lawyer may sound mortifying and it could be the last thing on your mind. If you are undergoing a divorce, the details of your relationship might not be pretty. However, you need to reveal important details to your divorce attorney for a successful dissolution of marriage. It will help your attorney prepare better for your case. For instance, if infidelity was involved in your divorce, if you've been struggling with a non-traditional relationship, addiction, infertility, issues with child-rearing and financial problems within your marriage, this can impact your divorce case in a big way. Make sure to let your attorney know about such issues so that you can prepare together for your successful divorce.
Don't Keep Your Finances a Secret
You might think that concealing your assets will help in achieving a successful divorce, but it's just a huge mistake. In fact, it could be the worst mistake you could ever do during your divorce. If you want your attorney to make sure that your future is financially stable, give them the essential information they need about your finances. If you reveal your financial information and assets only selectively, you and your attorney are entering a battle without any shield or ammunition. You need to hire a divorce attorney you trust and feel comfortable with. Withholding information from your lawyer is never a good idea.
Be Organized
If you do some work for your divorce case, it would help not only your attorney but you as well. Get the paperwork organized and collect as many pertinent documents as possible. This will make your attorney's job easier and it would cost you less in terms of legal fees too. Making sure that your divorce documents are organized could be the key to a successful divorce.
Don't Keep Your Questions to Yourself
Your attorney understands that there are many things that you might not know about or understand regarding the divorce process. The legal jargon alone is enough to send you into a tailspin. He or she should be more than willing to provide you with the information that you need. This would be an excellent way to keep all of your bases covered as you work with your attorney for a successful outcome.
Approach Things Logically
While a divorce can be calm and peaceful, it can also be full of heated arguments for some. Emotions are overflowing, and that can influence how you deal with things during your divorce and how you make decisions. Do not let your emotions impede a successful divorce. Even if you want to be stubborn to get back at your spouse, you need to stay logical for the sake of your children and for your future. Avoid making ridiculous demands out of anger because this could cost you more. Make choices and decisions with your brain, not with your heart. Your emotional health and financial future depends a lot on the decisions you will make during the duration of your divorce.
Determine What You Really Want Out of the Divorce
Set specific and realistic goals for yourself and the parties involved. When you consider what you want to achieve in order to consider your case a "successful" divorce, you will be more inclined to make rational decisions in order to achieve those set goals. It's not just a matter of emotional changes. There will be financial and physical changes that will happen, so know what you want so that you can negotiate for it.
Akilah Harris Can Help You With Your Divorce
Divorce can be like watching the foundation of your life crumble beneath you. Divorce impacts where you live, your children, and your financial life. We are dedicated to helping you make as peaceful a transition as possible, making calm decisions through a respectful negotiation process. We recognize what is on the line for you, and we are ready to help you minimize trauma and get results.
> Learn More
Contact (954-451-0050) Akilah Harris, PLLC for a Consultation!
—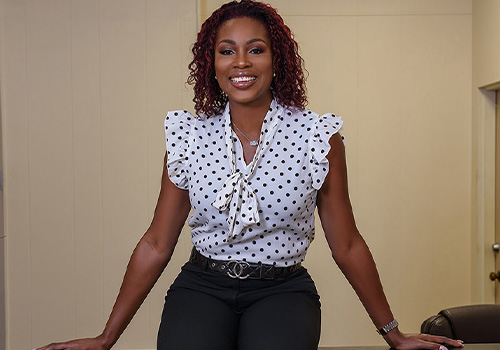 Are you going through a divorce or trying to retain custody of your child? Do you need help with Estate Planning? Maybe you need help with something else that involves your family? At Akilah Harris PLLC., we understand that family law cases are uniquely stressful and often take a heavy emotional toll on families. Our family law offices offer compassionate and thorough legal counsel to our clients. Consult with us when you need to protect your finances, assets, and time with your child. In these highly personal disputes, you need to rely on an experienced Broward County Attorney who knows how to defend your rights.