Name Change Lawyer & Name Change Attorney Services
Name changes are one of those things that sit on your things to-do list for months or maybe even years because you simply just do not know how to get it done. I have heard from many clients that the process of getting a name change for their self or their child(ren) seems overwhelming and complex. Here at Akilah Harris, PLLC we can help guide you through the process from start to finish. If you want to change your or your child(ren's) name in Florida due to marriage, divorce, or personal reasons, the name change process for all reasons is very similar.  The process takes place across a few different mediums beginning with a completed back ground check. Once your petition is granted in your county court, you will need to update your social security card, driver's license, vehicle registration and title, voter registration, passport and lastly your birth certificate.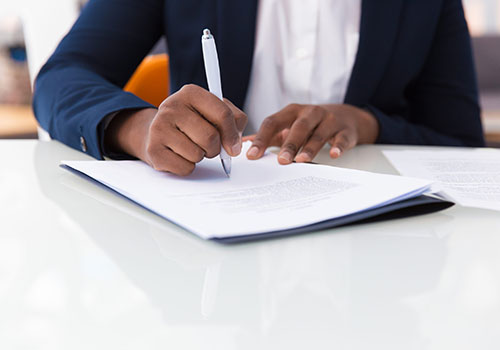 In Florida, the name change process starts with checking your criminal history. In order to do this, you must have your fingerprints submitted for a state and national criminal records check. Your fingerprints will be taken by the Florida Department of Law Enforcement and will be submitted electronically for testing. Most often, you are able to have your fingerprints taken at the local county Sheriff's office.  The results will automatically be sent to the Clerk of Courts in the county your petition for name change was filed.
Gather Information For the Petition
The petition to change your name in Florida requires extensive information. You will feel like an open book but by providing all the required documents and information at the start of your case, you will be one step closer to your new name!
We will provide you with a questionnaire that includes:
Your current name
Your county of residence
Your place of birth
Your parent's names
All of your previous addresses
Your marital status
Names and addresses of any children
All former names that you have gone by and education from high school to college,
Information about your work history, such as your current occupation, the names and addresses of any former employers,
And your profession (doctor, CPA, nurse).
Additionally, you will be asked whether or not you have ever filed for bankruptcy, if you have a criminal history, and whether or not you have had any judgments filed against you by a creditor. Any marriage certificates or orders granting previous name changes will be included with your Petition for Name Change.
Once the Clerk of Court confirms receipt of your criminal background results, we will schedule a hearing on your name change petition. At the hearing, we will ask you questions regarding your request for the name change.  The Judge might ask a few questions too. Once your name change petition is granted, the Judge or Clerk of Court will sign the Final Judgment and any other necessary forms to complete the process. 
The Clerk of Court will automatically send a copy of the Final Judgment to the Department of Law Enforcement and the Department of Motor Vehicles. If you were born in the state of Florida, we will make sure the Office of Vital Statistics of the Office of Health receives a copy of the final judgment.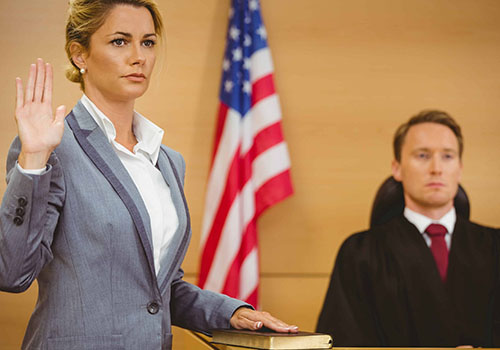 Change Your Name On Other Documentation
The first items to be changed with your new name, are your social security card and driver's license.  You can then change all your other documentation. Consider changing your name associated with your bank accounts, credit cards, leases or mortgages, car title, voter registration, medical offices, post office boxes, or passport. 
Once you have done all these things, you can officially start using your new name everywhere you go!
Stop putting this important step on the back burner. If you or someone you know is in need of name changing legal services, we would be more than happy to assist you. Contact Akilah Harris, PLLC. Today!
Fort Lauderdale
Pembroke Pines
Hollywood
Miramar
Coral Springs
Pompano Beach
Davie
Sunrise
Plantation
Deerfield Beach
Lauderhill
Weston
Tamarac
I ​Successfully Represent Clients in South Florida
Help Begins With An Initial Consultation
To discuss your case with me and find out how I can help, contact me today at (954) 451-0050 or by email. Evening and weekend appointments are available upon request. My fees are meant to be affordable. Payment plans are available if there are no court dates scheduled. Credit and debit cards are accepted.