About Akilah Harris, PLLC. and Our Practice
As a privately held law practice we dedicate our interests to the practice of family law. Our area of experience and expertise is in providing assistance to people with their serious and often life changing circumstances. We are here to lend a helping hand to our clients in finding a positive resolve to their situation. Helping people is the most gratifying for us. This is why my team and I do what we do.
Understandably any legal disputes are burdened by tension of the uncertainty. These disagreements will almost always create strain within families and individuals involved. In these troubled times where delicacy and quick resolution are necessary, you must align yourself with a competent and knowledgeable attorney to defend your rights and protect your property. Yet, you will also need this attorney to become a partner you can trust with your best interests in mind.
Knowing you have a dedicated attorney advocating for your best interests is invaluable, however my team and I offer quality assistance at highly competitive rates. We limit our case load as to insure our resources and attention are not compromised at your expense. You will be insured the attention needed to handle your affairs properly; we hold ourselves to these high standards and would not conduct our business in any other way.
For answers on your Family Law matters please call or email our offices to schedule your initial consultation.
When you retain me as the partner you count on, you will have individualized attention as we go through the process of resolving the matters at hand. Our objective is simple as we work together:
To pursue to find the most cost effective strategies
To maintain an open and honest day to day communication
To find a just & agreeable resolution in the quickest time possible
Akilah is originally from Brooklyn, New York and now resides in South Florida. Prior to law school, Akilah attended Florida Atlantic University and graduated with her Bachelors of Science in Criminal Justice and a Certificate in Women's Studies in 2006.
Akilah also earned her Master's Degree in Criminal Justice from Nova Southeastern University and graduated in 2008.
Akilah received her business and management training while working in the payment processing field. She was employed at a privately owned company since July of 2003, where she worked her way up to Director, all while furthering her education as a full time student. That is what makes Family Law the perfect field for her to practice in.
Qualified Guardian Ad Litem Admitted.
Florida Atlantic University
Bachelor of Science (B.S.) 2001 – 2006
Nova Southeastern University
Master of Science (M.S.) 2007 – 2009
Nova Southeastern University Shepard Broad Law Center
Juris Doctor (J.D.) 2009 – 2012
Tara Piatek has years of experience in family law, and had been employed with Akilah Harris, PLLC since 2016. She holds an Associate of Arts degree from Collin County Community College. Tara obtained her paralegal certification from the National Association of Legal Assistants in 2021.
In her free time, Tara enjoys spending time with her husband, four children, extended family, and friends.
My name is Ethan MacMullen and I am a third-year public relations major, with a minor in English, at St. John's University with ambitions to pursue a law degree upon completion of my undergraduate in 2023. Originally from Gainesville, I moved to South Florida in 2019 to live closer to my family. When I am not in South Florida, I am in New York City attending college.
In high school, I was very active in student government as I served as president of my class my freshman, junior, and senior year. Additionally, I served as the vice-president of my school my sophomore and junior year, and eventually president of my school my senior year. Alongside my school positions, I successfully ran for the office of The Florida Association of Student Councils District 2 President and held a seat on the state executive board. During my senior year, I joined the rest of my colleagues in Tallahassee, at the state capitol, to lobby for education reform on behalf of The Florida Association of School Administrators.
I like to spend my free time volunteering with organizations like Mobile School Pantry, a non-profit organization working to help alleviate hunger at Title 1 Schools in South Florida, and Children's Miracle Network, an organization raising funds and awareness for 170 children's hospitals across the U.S. and Canada. As a child, my parent's divorces were never easy. Now that I am an adult working in family law, I hope to bring important insight to family's learning to navigate the adversity of family court.
Guardian Ad Litem Volunteer
2013 - Present
www.GALBroward.org/GALBroward/Welcome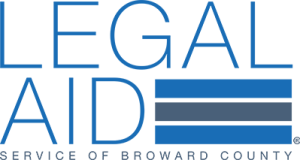 Legal Aid Service of Broward County, Pro Bono Attorney
​ 2014 - Present
www.BrowardLegalAid.org
Fort Lauderdale
Pembroke Pines
Hollywood
Miramar
Coral Springs
Pompano Beach
Davie
Sunrise
Plantation
Deerfield Beach
Lauderhill
Weston
Tamarac
I ​Successfully Represent Clients in South Florida
Help Begins With An Initial Consultation
To discuss your case with me and find out how I can help, contact me today at (954) 451-0050 or by email. Evening and weekend appointments are available upon request. My fees are meant to be affordable. Payment plans are available if there are no court dates scheduled. Credit and debit cards are accepted.