A divorce or separation is one of the greatest challenges a child can face.  Divorce or separation is often filled with anger, hurt, resentment, and sadness. If parents let their conflict run rampant it can cause permanent harm to their children. If the parents can learn how to communicate, cooperate, and compromise as co-parents these actions can directly impact the wellbeing of their children.
Will Your Divorce Be An Adverse Childhood Experience For Your Child?
Will your child's future be negatively affected if you go through a divorce?  Life isn't perfect, as you well know. You may not be able to spare your child the pain of a parental breakup. But if you and your spouse can communicate, cooperate, and compromise you can spare many adverse effects of the divorce or separation.  It is not the divorce or separation itself that is harmful to children, it is the unmanaged conflict and a failure to meet each child's needs during and after the process.  Do not allow your children to be part of the collateral damage of your divorce or separation.
Learn To Communicate
Focus on the kids: Do not bring up other issues — just talk about the children.
Stay calm: Always remember that you are on the same team when it comes to the children.
Do not involve the children: No matter how old they are, never use your children as messengers.
Be brief:  A major priority of divorced couples should be to quickly take care of the situation involving the children so that they can move on with their new separate lives.
Write it down: Keep all your communication in writing.  That way there will be no argument about who said what.
Learn To Cooperate
Follow the parenting agreement: A formal parenting agreement is a written document that defines how you and your former spouse will share time and decision-making responsibilities regarding your children. A parenting agreement can be made into the court order.
Keep promises: Make sure the children live a stable predictable life.  If it is your turn to take the child to baseball practice, then make sure you arrive on time to do that.
Minimize conflict: Respond calmly and briefly in a matter-of-fact tone. Do not respond to negativity in a negative tone. Move on and ignore any negative responses.
When to reconsider an approach:  If your co-parent is not following the parenting agreement you may need to turn to the legal system.
Learn To Compromise
To co-parent successfully you have to work together:  Compromise means you are both contributing by being flexible.  Put your best self forward.
You both want the best for your children: View compromise as a victory as it allows both parents to come out ahead.
Try not to blame: If your co-parent did something wrong in the past, try to focus on what you want them to do in the future.  It helps eliminate blaming, and cuts down on conflict
Respect each other's priorities: When something is very important to your co-parent and not a big deal to you, this is a good place to compromise.  Maybe the next time you have a priority your co- parent will compromise.
The quality of your parenting is the single most important factor for saving your children from becoming a statistic of collateral damage stemming from divorce. Since the divorce rate peaked in the 1980s, we have learned a great deal about how divorce affects children, and what it is about divorce that negatively affects them. We know today that children of divorce are at an increased risk of serious and long term mental and physical health effects. The silver lining in all of this is that parents facing divorce today know what to do to avoid serious health issues for their children: reduce the conflict and stress caused by divorce.
—
Akilah Harris Can Help You With Your Divorce And Shared Parental Responsibilities
Divorce can be like watching the foundation of your life crumble beneath you. Divorce impacts where you live, your children, and your financial life. We are dedicated to helping you make as peaceful a transition as possible, making calm decisions through a respectful negotiation process. We recognize what is on the line for you, and we are ready to help you minimize trauma and get results.
> Learn More
In Florida the law requires the court to order "shared parental responsibility" in every case "unless the court finds that shared parental responsibility would be detrimental to the child." So essentially this means that you and your spouse will both retain full parental rights and responsibilities with respect to your child and that you both must confer with each other so that major decisions affecting the welfare of your child will be determined jointly.
> Learn More
Contact (954-451-0050) Akilah Harris, PLLC for a Consultation!
—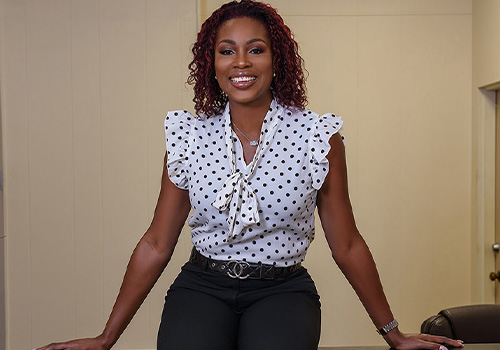 Are you going through a divorce or trying to retain custody of your child? Do you need help with Estate Planning? Maybe you need help with something else that involves your family? At Akilah Harris PLLC., we understand that family law cases are uniquely stressful and often take a heavy emotional toll on families. Our family law offices in Pembroke Pines and Fort Lauderdale Flordia offer compassionate and thorough legal counsel to our clients. Consult with us when you need to protect your finances, assets, and time with your child. In these highly personal disputes, you need to rely on an experienced Broward County Attorney who knows how to defend your rights.