This Situation
A 32 years old woman from Tamarac, Florida was in a contentious divorce with a child.
How We Helped…
We went to mediation and successfully settled all issues in the case without going to trial. We saved the client a lot of money by avoiding a trial. We gave the client a chance to start a new chapter in her life. 
Thank you. I do not recall if I ever sincerely said "Thank You" for all of your hard work and dedication to my case. The process of my divorce was one of the biggest challenges I have ever experienced because it marked the closure of many chapters that had defined me as a young woman. Despite some of the materialistic losses I experienced, I am grateful for the timing of it all and the end results. You were such an instrumental part of me stepping into my current chapter of life. For the past couple of years, I have experienced immeasurable happiness and PEACE because of the freedom from my past that occurred after my divorce ended. Thank you for your hard work and patience during my case.
– Our Client
Akilah Harris Can Help You With Your Divorce And Shared Parental Responsibilities
Divorce can be like watching the foundation of your life crumble beneath you. Divorce impacts where you live, your children, and your financial life. We are dedicated to helping you make as peaceful a transition as possible, making calm decisions through a respectful negotiation process. We recognize what is on the line for you, and we are ready to help you minimize trauma and get results.
> Learn More
In Florida the law requires the court to order "shared parental responsibility" in every case "unless the court finds that shared parental responsibility would be detrimental to the child." So essentially this means that you and your spouse will both retain full parental rights and responsibilities with respect to your child and that you both must confer with each other so that major decisions affecting the welfare of your child will be determined jointly.
> Learn More
Contact (954-451-0050) Akilah Harris, PLLC for a Consultation!
—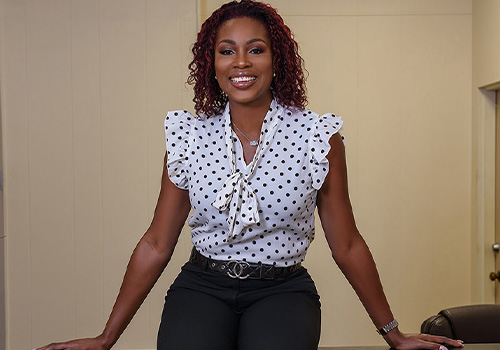 Are you going through a divorce or trying to retain custody of your child? Do you need help with Estate Planning? Maybe you need help with something else that involves your family? At Akilah Harris PLLC., we understand that family law cases are uniquely stressful and often take a heavy emotional toll on families. Our family law offices in Pembroke Pines and Fort Lauderdale Flordia offer compassionate and thorough legal counsel to our clients. Consult with us when you need to protect your finances, assets, and time with your child. In these highly personal disputes, you need to rely on an experienced Broward County Attorney who knows how to defend your rights.