An immigration interview with US Citizenship and Immigration Services (USCIS) can be a nerve-wracking experience.  One of the most asked questions is what is going to happen at my immigration interview and how do I need to prepare?  While interviews are a normal part of the process in obtaining permanent residency (often known as a green card) it can be stressful for anyone who is not familiar with the process.  Understanding what will happen at an immigration interview at USCIS can help ease your mind, and will help you prepare for the interview itself. Don't let your interview get the best of you.  Here are a few things to keep in mind when preparing for your immigration interviews.
Bring Copies Of All Your Documents And Forms
Keep all your original USCIS receipts and forms together with all your passports (foreign and/or American), IDs (foreign and/or American), birth and marriage certificates, a list of addresses where you have resided, and a list of your international travels. The official who is conducting the interview may have questions related to certain documents and having them on hand can be helpful. Review your documents thoroughly so you can answer questions without looking through your paperwork. If you are entering the U.S. to marry a citizen, the official may ask some personal questions. If you are already married, the officer might even ask to interview you and your spouse separately.
Be Polite, Professional, And Respectful During Your Interview
It is best to avoid joking and any conversations involving drug dealing or communicable diseases.  Do your best to avoid disagreeing with your family who may be at the interview.  Have a plan with your family if you disagree on an issue, know what to do and avoid arguing.
A Few Other Tips To Prove You Know That This Is An Important Occasion
Getting to this interview typically involves a lot of paperwork and a lot of waiting, both of which are understandably frustrating. Do everything you can to have a good interview. Since this is a formal situation, avoid wearing casual clothing.  Dress in your Sunday best. Show up on time to demonstrate that you understand just how important the interview is and that you value the USCIS official's time. You should never go to your interview without preparing yourself. Prepare yourself for the type of questions you will be asked and practice answering those questions in a mock interview with someone.
Akilah Harris Can Help With Immigration / Naturalization Legal Services
Changes to the United States Immigration system seems to be all the frenzy among news outlets nationwide. Implementing these changes to Immigration laws in our country has been placed on our government's forefront. The changes to the U.S. Immigration system can make the process of becoming a citizen confusing and frustrating for anyone.
> Learn More
Contact (954-451-0050) Akilah Harris, PLLC for a Consultation!
—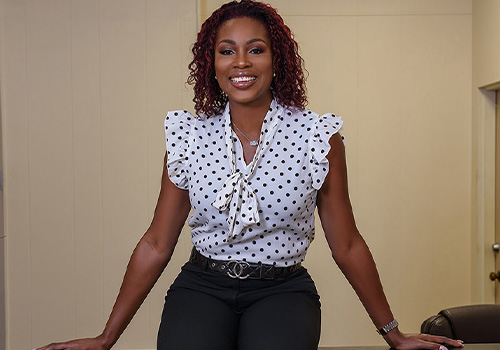 Are you going through a divorce or trying to retain custody of your child? Do you need help with Estate Planning? Maybe you need help with something else that involves your family? At Akilah Harris PLLC., we understand that family law cases are uniquely stressful and often take a heavy emotional toll on families. Our family law offices in Pembroke Pines and Fort Lauderdale Flordia offer compassionate and thorough legal counsel to our clients. Consult with us when you need to protect your finances, assets, and time with your child. In these highly personal disputes, you need to rely on an experienced Broward County Attorney who knows how to defend your rights.