Divorce rates in the United States are declining—except for people over 50. In fact, since 1990, the divorce rate for people over 50 has doubled. As married couples grow older, the glue that holds many marriages together dissolves, be it children, shared interests, or financial dependence. If you are suddenly facing divorce, you may find you will be expected to live on less money than you anticipated. You may have to re-enter the workplace or work longer than expected. This is why financial planning becomes crucial in later-life divorce.
Plan A Post-Divorce Budget
A post-divorce budget will let you know where you stand with your finances, help you avoid getting whacked with surprise expenditures, and keep you on a steady course of financial stability. Knowing all the data about your assets will help you assess your income needs.
Revising Your Estate Plan After Divorce
After a divorce, you need to take steps to update your estate plan. If you don't, then at your death your assets could be distributed in ways that you neither expect nor want—including to your ex-spouse. Your home and retirement plan may be the only estate you have but remaining flexible about how they are divided is important.
Divorce And Tax Considerations
Like many divorcing couples, you may not have considered that beginning in Year 1 of the divorce, you can no longer file "Married Filing Jointly." While this may have minimized your tax burden in the past, you could lose some of these benefits upon divorce. Your individual tax liability increases in two separate households. In late-life divorce, reducing an asset's value in the property division to account for likely tax consequences is appropriate.
The Time Value Of Money In A Divorce
How to compare money across time can be important for divorce cases. After all, a person's intuition is enough to know that $100 now is better than $100 later, but what about $100 now or $150 in a year? More realistically, what about a decreased child support payment in exchange for paying a greater share of the child's college expenses? Alimony, property buyouts, and other methods of delayed payment require an understanding of how the value of money changes over time.
Health Insurance After A Divorce
If your spouse had a health insurance plan that covered you, you will be dropped from the plan. If you had the health insurance plan that covered your spouse, they would be dropped from the plan. That being said, it's important to note that children will not automatically be dropped from a health insurance plan after divorce. COBRA is a great way to make sure that you retain the same health insurance plan after your divorce. You have 60 days to decide if you want to continue your coverage under COBRA. You are allowed to keep your health insurance through COBRA, sometimes up to 36 months. The average monthly COBRA premium cost ranges between $417 for an individual to $1,564 for a family plan.
Consider Separation And A Post Marital Agreement Rather Than Legal Divorce
In contrast to a postnuptial agreement, a legal separation is a request for a court order to separate community property. It is similar to a divorce agreement, but unlike a divorce agreement, a legal separation will not dissolve the marriage. Separation can allow you to tackle various aspects of the divorce process, such as establishing a child custody arrangement and dividing marital property, more calmly. Without court fees and timelines hovering over their heads, spouses may find navigating these legal disputes significantly easier during separation.
Leaving the legal marriage intact while settling the financial picture can allow spouses to:
Stay married for financial or religious reasons.
Meet the 10-year requirement for a spouse to be eligible for Social Security benefits.
Bring the marriage to the 10- or 20-year status so that the civilian spouse is eligible to receive benefits, if you are in the military.
Keep marital status intact for healthcare purposes until a spouse becomes eligible for Medicare.
Divorce financial planning specifically focuses on developing personal and business financial strategies that can help an individual achieve the best possible divorce settlement for their personal situation.
Contact (954-451-0050) Akilah Harris, PLLC for a Consultation!
—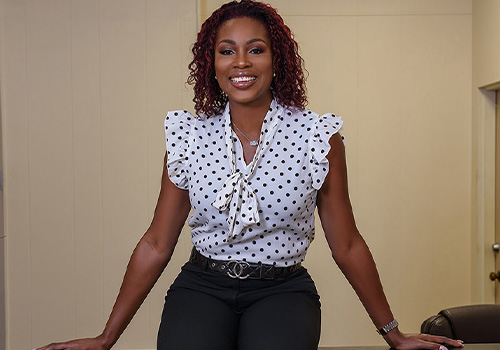 Are you going through a divorce or trying to retain custody of your child? Do you need help with Estate Planning? Maybe you need help with something else that involves your family? At Akilah Harris PLLC., we understand that family law cases are uniquely stressful and often take a heavy emotional toll on families. Our family law offices offer compassionate and thorough legal counsel to our clients. Consult with us when you need to protect your finances, assets, and time with your child. In these highly personal disputes, you need to rely on an experienced Broward County Attorney who knows how to defend your rights.