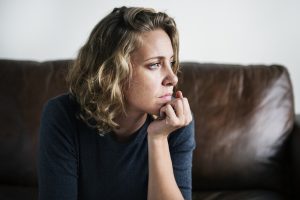 The emotional "stages" of dealing with divorce are essentially identical to the "stages of grief," according to Reiss. These are denial, anger, bargaining, depression, and acceptance. The stressors that led to divorce, the process itself and, the after divorce each offer major challenges that can impact your mental health. According to statistics divorce is a major source of depression and anxiety for individuals. It's normal to feel sad, angry, exhausted, frustrated, and confused—and these feelings can be intense. You also may feel anxious about the future. Accept that reactions like these will lessen over time. Even if the marriage was unhealthy, venturing into the unknown is frightening. It is important that you take care of yourself and your family and understand the dynamics of this journey and get adequate support. Here are a few key take-aways to follow.
Stay Calm When Making The Divorce Decision
Stay in the present moment, and as you begin to calm your emotions you will be able to make rational decisions. Making a major life decision like a divorce needs to be thoughtful. Calling an attorney or proceeding with filing for a divorce should only be done after some consideration of the entire situation. Take some time to weigh the pros and cons of marriage or divorce. It's likely that you feel you've reached an impasse in your marriage and your emotions may be all over the place. You might be incredibly angry and lashing out. Or perhaps you have retreated, feeling despondent, probably depressed. This is to be expected, but you should not be making long-term decisions from this emotional place. Try to work through your decision from a regulated calm space.
Acknowledge The Fact That Divorce Is Life-Changing
You are, after all, losing your life partner and the life you've built together as a married couple. The very first challenge which a divorcing couple would face is financial stability. It is a challenging time for both parties and their children, if they have any. You will change your living situation and if you have children, you will be dealing with custody issues. It is important to be aware that transitions and endings are a source of sadness and that you need to allow the grieving process to occur for the sake of your mental health. If you feel the need, work with a therapist or go to a group for support. Continue to see your friends, do your hobbies, and talk to family.
Think Of How Your Kids Are Being Impacted Now And How They Will Be Impacted Long Term
If you are a parent, and you and your spouse are fighting, look at yourselves as your kids might view you. You may think they don't know what's going on, but on some level, they do, and it's anxiety inducing for them. Your lack of clarity is playing out in their lives, too. Divorce will also be a challenge for your children as they will also experience a traumatic change. They will need your attention and focus which you cannot provide if your mental health is suffering. Understanding family change and its consequences is critical to health care professionals across numerous settings. Physicians treating children may observe warning signs, be asked to help children cope with family transitions, or face parental disputes about a child's well‐being or needed treatment. You need to be present for your children and not involve them in the strife between adults.
When Should You Seek Professional Help To Cope With Divorce?
Because a whole range of emotions is expected and healthy to feel in the wake of a divorce, it can be hard to know when they've reached a point that would benefit from therapeutic intervention. Therapists say professional attention is required when the natural emotions that occur following a divorce turn into symptoms of clinical anxiety, depression, and self-harm.
Examples of these include:
Significant despair that persists for weeks or months.
Disruptions of basic functioning like sleep, appetite, and concentration.
Inappropriate behaviors like self-harm, violence, rage, impulsivity, risk-taking, and isolating from friends and family.
It is best to talk about these issues with the right professionals. You want a therapist trained specifically in couples' therapeutic interventions. Basic licensure in counseling or social work does not require training in this area.
We have to remember that after all, divorce is a good thing because it liberates people from a bad relationship. The separation process is a massive stressor but when it comes to personal well-being, most people — men and women — recover well.
Contact (954-451-0050) Akilah Harris, PLLC for a Consultation!
—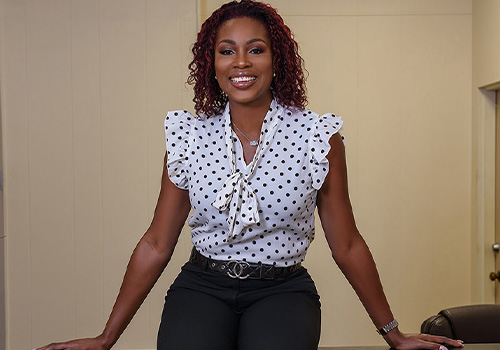 Are you going through a divorce or trying to retain custody of your child? Do you need help with Estate Planning? Maybe you need help with something else that involves your family? At Akilah Harris PLLC., we understand that family law cases are uniquely stressful and often take a heavy emotional toll on families. Our family law offices offer compassionate and thorough legal counsel to our clients. Consult with us when you need to protect your finances, assets, and time with your child. In these highly personal disputes, you need to rely on an experienced Broward County Attorney who knows how to defend your rights.