Unforeseen things happen in life and one of them is divorce. Almost 50 percent of all marriages in the United States will end in divorce or separation. Researchers estimate that 41 percent of all first marriages end in divorce. However, every marital dissolution is unique. And every divorce has distinct factors and no two family law cases are the same.
Property Division
In Florida, the property is divided 50-50 if it is considered "marital property" – or property that was acquired by either spouse during the marriage. Marital property in Florida is anything acquired during the marriage with money earned while married. It does not matter in whose name the asset is titled. There are many unique rules that govern gifts, inheritances, retirement accounts, and family businesses. If at any time you place your spouse's name on the house, it becomes a marital asset that is divided equally no matter the facts or circumstances. You could have bought the house 20 years prior to the marriage and paid for it in full prior to the marriage. Florida is among the majority of American states that govern asset-division matters via a so-called equitable distribution law. Essentially, that means that while an asset split might not necessarily result in a strict 50/50 outcome it does need to be fair to both divorcing parties.
Equitable Distribution Versus Community Property
The main difference between community property and equitable distribution is that in community property states, there is an absolute 50-50 split of all property acquired during the marriage. When you live in equitable distribution states, such as Florida, more assets may be considered "marital property," but the split is not necessarily 50-50.
Nonmarital Wealth Versus Marital Wealth
This 50-50 split sounds easy but it usually is not. A firm determination needs to be made between the marital and nonmarital property respectively. All possessions need to be fully identified, accurately valued, and then fairly apportioned. Many impending exes have multiple savings, vehicles, retirement accounts, business interests, realty holdings, and all kinds of wealth sources. There are also debts to be considered. Debts acquired during the marriage are typically treated as marital property in Florida divorce cases. Therefore, debts will be divided 50/50, unless there are reasons why an equal split would be unfair.
No matter how ready you are, getting a divorce is hard, and going through the process on your own isn't just a risky legal move, it's also something that is emotionally draining as well. It is wise to consult a trustworthy family law attorney.
—
Akilah Harris Can Help You With Your Divorce
Divorce can be like watching the foundation of your life crumble beneath you. Divorce impacts where you live, your children, and your financial life. We are dedicated to helping you make as peaceful a transition as possible, making calm decisions through a respectful negotiation process. We recognize what is on the line for you, and we are ready to help you minimize trauma and get results.
> Learn More
Contact (954-451-0050) Akilah Harris, PLLC for a Consultation!
—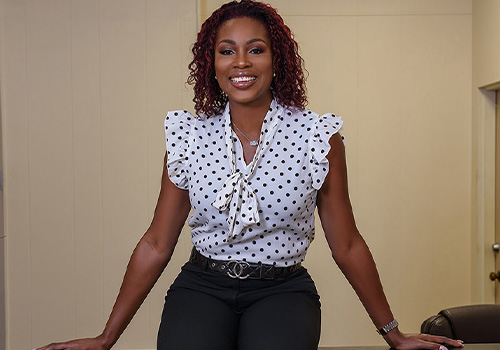 Are you going through a divorce or trying to retain custody of your child? Do you need help with Estate Planning? Maybe you need help with something else that involves your family? At Akilah Harris PLLC., we understand that family law cases are uniquely stressful and often take a heavy emotional toll on families. Our family law offices offer compassionate and thorough legal counsel to our clients. Consult with us when you need to protect your finances, assets, and time with your child. In these highly personal disputes, you need to rely on an experienced Broward County Attorney who knows how to defend your rights.