The Stokes interview is a second chance for the married couple to convince the USCIS officer of their marriage's authenticity. Usually, it is scheduled when the immigration officer has some doubts after holding the initial status interview. That is why the Stokes interview is also called the marriage fraud interview. Government officials are always on the watch for fraud, sometimes in connection with people coming to the United States to live or work from other countries of origin. Florida is home to many immigrants, some of whom could be called to immigration court for a Stokes interview. At the interview, it is normal for the immigration officer to ask questions of both the husband and the wife, in order to determine if the marriage is based on love or just convenience. 
How Are The Married Couple Interviewed?
During a Stokes interview a couple will be interviewed both together and separately. The process often takes several hours to complete. Immigration officers will ask each member of the couple many tricky, personal, and intrusive questions about themselves and their spouse. The spouse will be asked the same questions separately.
Some common questions that are often asked in Stokes interviews are:
How did you meet?
Where did you go on your first date?
How many bedrooms do you have in your home?
Who cleans the house?
On what days is the garbage picked up?
Who pays the bills?
Do you pay bills online or write checks?
What Happens If The Spouse's Answers Do Not Align?
The immigration official will compare the answers both spouses give during a Stokes interview. If they do not align with one another, interviewers will flag a couple's case for investigation, which may lead to the deportation of the immigrant spouse. The citizen spouse will face legal repercussions also. Understand that it's not one of these factors that could trigger a marriage fraud interview, but a combination of factors that leads the immigration examiner to suspect that the marriage is not legal making it appear that the couple entered into the marriage to evade immigration laws, even if this is not the case. Though the interview does not require your immigration and naturalization attorney to be present, there are benefits of having a lawyer at the citizenship interview. Proper preparation can make all the difference in being approved or denied for a Green Card. If you are facing a Stokes interview, you should hire an experienced immigration lawyer to fight for you. Losing the case would eventually lead to a deportation case; something you should try to avoid.
Why You Should Have an Immigration Lawyer With You
If you are called for a Stokes interview, it would be wise to have an immigration lawyer with you. The immigration official can suspect that your marriage was not for real, but a "sham" marriage entered into just to get a Green Card. Being called to a Stokes interview means that an immigrant spouse might be at risk for deportation. Saying or doing the wrong thing during a Stokes interview might make matters worse.
Akilah Harris Can Help
At Akilah Harris PLLC, we understand the significance of becoming a U.S. citizen. Through experience and compassion for our clients, we strive to make the process as smooth as possible. From assistance with gathering all the required documentation upfront to overcoming any obstacles that should arise, we are prepared to stand by you every step of the way.
> Learn More
Contact (954-451-0050) Akilah Harris, PLLC for a Consultation!
—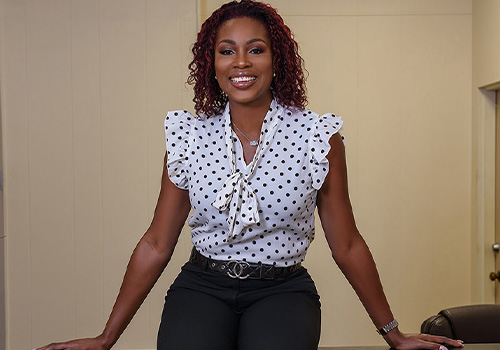 Are you going through a divorce or trying to retain custody of your child? Do you need help with Estate Planning? Maybe you need help with something else that involves your family? At Akilah Harris PLLC., we understand that family law cases are uniquely stressful and often take a heavy emotional toll on families. Our family law offices in Pembroke Pines and Fort Lauderdale Flordia offer compassionate and thorough legal counsel to our clients. Consult with us when you need to protect your finances, assets, and time with your child. In these highly personal disputes, you need to rely on an experienced Broward County Attorney who knows how to defend your rights.