The United States of America has a very detailed and specific visa policy, according to the standards by which applications are approved or rejected. Each application is carefully reviewed and in general, most of the applicants are interviewed by a consul. The process is very strict and for many people, is frustrating and hard. Especially in cases of visa refusal, when the applicant remains disappointed and confused about what to do next. Whether traveling to the U.S. for work, school, or to join family, the process can be both costly and time-consuming. U.S. Citizenship and Immigration Services (USCIS) can deny anyone for criminal activity or anyone who has medical issues that could be dangerous to public health. Learning that you are ineligible for a visa after months of waiting can be disheartening.
Ineligibility Due To Crimes Of Moral Turpitude
Moral turpitude is a legal concept in the United States and prior to 1976, Canada, that refers to "an act or behavior that gravely violates the sentiment or accepted standard of the community." This term appears in U.S. immigration law beginning in the 19th century and can be confusing for some people.
Crimes that have been classified as crimes involving moral turpitude include:
Murder
Rape
Robbery
Kidnapping
Voluntary manslaughter
Aggravated assault
Mayhem
Spousal abuse
Trafficking illicit substances
Even if your spouse or one of your parents faced a conviction for trafficking illicit substances, you might have trouble qualifying for a visa.
What Is The Medical Checklist For A U.S. Visa?
The medical examination will include a medical history review, physical examination, chest X-ray, and blood tests for syphilis. The physical examination will at least include an examination of the eyes, ears, nose and throat, extremities, heart, lungs, abdomen, lymph nodes, and skin. Public health is important to the safety of all who live in the United States. The USCIS may deny a visa applicant who may possibly be a threat to public health.
The following conditions could deem you inadmissible due to failed medical exam:
A communicable disease with public health significance, including tuberculosis, leprosy, gonorrhea, or syphilis.
Drug abuse and/or addiction.
A mental disorder associated with harmful behavior.
Inability to show proof of required vaccinations.
Chronic illness such as heart disease, cancer, or diabetes will not make you ineligible. The USCIS is only concerned with health problems that will negatively impact public health and safety.
Securing A Waiver Of Ineligibility
Depending on your situation, you may be able to secure a waiver of ineligibility. The waiver would allow you to move forward with the visa and immigration process. If you are eligible to apply for a waiver and wish to apply, you must mail Form I-601, Application for Waiver of Grounds of Inadmissibility, directly to a U.S. Citizenship and Immigration Services (USCIS) lockbox facility. The visa category that you are applying for will determine whether a waiver of ineligibility is available. The consular officer interviewing you will tell you if you may apply for a waiver and will provide detailed instructions for how to apply.
If you're trying to obtain a U.S. visa, or have already applied for one but got denied, you might be wondering why it's so difficult to obtain a U.S. visa. Immigration authorities ensure that those who are given a visa meet specific requirements. Whether you are in the beginning part of the process or trying to apply for a waiver, you can find it helpful to first take the time to learn as much as possible about immigration law in Florida. That's why even if the process to obtain a temporary visa is straightforward, seeking the help of an immigration attorney in Florida is important.
Contact (954-451-0050) Akilah Harris, PLLC for a Consultation!
—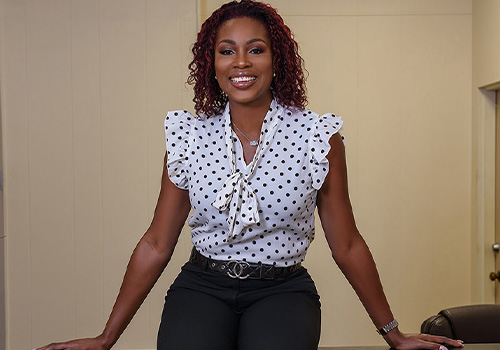 Are you going through a divorce or trying to retain custody of your child? Do you need help with Estate Planning? Maybe you need help with something else that involves your family? At Akilah Harris PLLC., we understand that family law cases are uniquely stressful and often take a heavy emotional toll on families. Our family law offices in Pembroke Pines and Fort Lauderdale Flordia offer compassionate and thorough legal counsel to our clients. Consult with us when you need to protect your finances, assets, and time with your child. In these highly personal disputes, you need to rely on an experienced Broward County Attorney who knows how to defend your rights.