There are certain qualifications you must meet to have your criminal record sealed or expunged. The Florida Department of Law Enforcement has established a list of guidelines that will determine your eligibility. If you have ever been found guilty of any crime, misdemeanor or felony, you are not able to have your criminal history record sealed or expunged.
Statutes To Determine Eligibility
In Florida there are two statutes you can refer to in order to determine if you qualify to have your records sealed or expunged. They are Florida Statute § 943.059, Sealing a Criminal Record and Florida Statute § 943.0585, Expunging a Criminal Record.
Am I Able To Seal Multiple Criminal Records?
Each Florida resident is only provided one opportunity to seal or expunge a single criminal record in their life. If you have several arrest records, you will need to decide which one of those eligible records you would like to have sealed or expunged.
In some instances, one arrest can bring multiple charges or cases. If this is pertinent to your situation, the court will decide whether the record will be expunged fully or partially.
Criminal Record Results That Are Eligible To Be Sealed
The following result is needed to have a criminal sealed — Adjudication of Guilt Withheld – No Conviction
Criminal Record Results That Are Eligible To Be Expunged
In order to have your record expunged, one of the following results is required:
No Action – The Office of the State Attorney did not file charges against you after your arrest.
Nolle Prosse (Dismissal)

– The Office of the State Attorney did file formal charges, but they were later dismissed.

Acquittal by Judge or Jury

– A not guilty verdict by either the judge or the jury at the trial.
Criminal Record Charges That Are NOT Eligible To Be Sealed
Aggravated Assault
Aggravated Battery
Abuse or Aggravated Abuse of an Elderly Person or Disabled Adult
Child Abuse or Aggravated Child Abuse
Arson
Illegal Use of Explosives
Aircraft Piracy
Sexual Battery
Kidnapping
Manslaughter
Murder/Homicide
Carjacking
Robbery
Home-Invasion Robbery
Burglary of a Dwelling
Lewd, Lascivious, or Indecent Assault or Act Upon or in the Presence of a Child under the age of 16

Sexual Activity with a Child, who is 12 years of age or older but less that 18 years of age, by or at solicitation of a person in familial or custodial authority

Lewd or lascivious offenses committed upon or in the presence of a person less than 16 years of age
Lewd or lascivious offense upon or in the presence of a elderly or disabled person
Sexual performance by a child
Showing, selling, etc., obscene literature to a minor
Computer pornography, traveling to meet a minor
Selling or buying of minors

Sexual misconduct with mentally deficient or mentally ill dependant and related offenses

Luring or enticing a child

Sexual Battery and Related Offenses

Sexual Misconduct with a developmentally disabled person and related offenses

Sexual Misconduct wiht mental health patient and related offenses
Procuring person under the age of 18 for prostitution
Voyeurism
Stalking/Aggravated Stalking
Act of Domestic Violence as defined in s. 741.28
Act of Terrorism as defined in s. 775.30
Manufacturing any substances in violation of s. 893 – controlled substances
Attempting or conspiring to commit any of the above crimes
Florida Communication Fraud Act – scheme to defraud or organized fraud as defined in s. 817.034\
Offenses by public officers and employees
Trafficking in controlled substances
Akilah Harris – Attorney at Law Can Help You Get Your Qualifying Records Sealed And Expunged in Florida
Having your records sealed and/or expunged is not an easy process and there's no guarantee that you will be able to do so. If you want more information on how to seal or expunge your criminal records, Akilah Harris can help. Contact our team today and we will help you through this complex process.
> Learn More
Contact (954-451-0050) Akilah Harris, PLLC for a Consultation!
—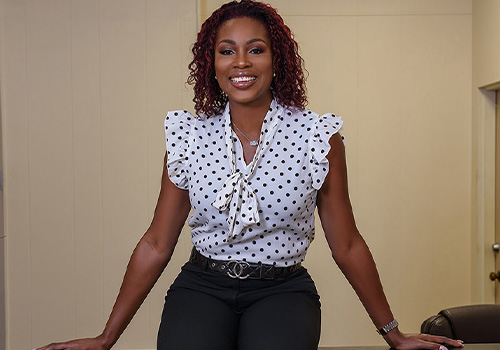 Are you going through a divorce or trying to retain custody of your child? Do you need help with Estate Planning? Maybe you need help with something else that involves your family? At Akilah Harris PLLC., we understand that family law cases are uniquely stressful and often take a heavy emotional toll on families. Our family law offices offer compassionate and thorough legal counsel to our clients. Consult with us when you need to protect your finances, assets, and time with your child. In these highly personal disputes, you need to rely on an experienced Broward County Attorney who knows how to defend your rights.