Many immigrants to Florida have a goal to become a U.S. citizen. There are many legal issues that must be resolved and an application process that must be fulfilled, including taking a naturalization test.
How Can I Apply For U.S. Citizenship Or Naturalization In Florida?
To apply for naturalization in Florida and U.S citizenship, you need to complete a USCIS Form N-400 and send it in with a copy of required photos, a copy of your green card, and the appropriate fee. You will be fingerprinted and have an interview later on. Your local USCIS office decides how long you wait after you file your application.
What Are The Requirements For Citizenship?
The following are the essential requirements for applying for citizenship, a process called naturalization:
You must hold a green card for five years and continuously reside in the U.S. (meaning that you live there without leaving for trips of six months or longer)
You must be physically present inside the U.S. for at least 30 months before applying
You must have lived in the state where you will submit the application for at least three months
You need to be reasonably proficient in the English language
You need to be familiar with American history, government, and society
You need to be able to make an oath of allegiance
A Naturalization Test Consists Of Several Sections
Each one pertaining to a topic or issues that the applicant must be able to prove.  The following list outlines the basic categories and topics included in a naturalization test:
Civics
Language
Speaking, reading, and writing English
History
American government
One of the main things required is the understanding of the English language. You will be asked to write and speak the language. An immigration officer will ask the test taker questions during the exam that he or she must answer aloud. Another requirement is the knowledge of the basics of American government. Naming the three branches of government and knowing how each branch operates is necessary for the test taker. Questions regarding U.S. History will also be asked.
Who Definitely Should Hire A Lawyer When Applying For U.S. Citizenship? 
When should you forget about trying to apply for U.S. citizenship on your own and hire a lawyer to help you? The time to hire a lawyer is before you apply. Don't wait until you've spent the money applying only to find out you're not eligible for citizenship. If you don't want to have your application delayed or denied because you made a mistake on the form or didn't give USCIS the right type of evidence it was looking for, just hire a lawyer to do it for you. Many lawyers charge a flat fee for this type of service, so you'll know in advance how much you will owe. Learn what will be expected and how to navigate the system.
Contact (954-451-0050) Akilah Harris, PLLC for a Consultation!
—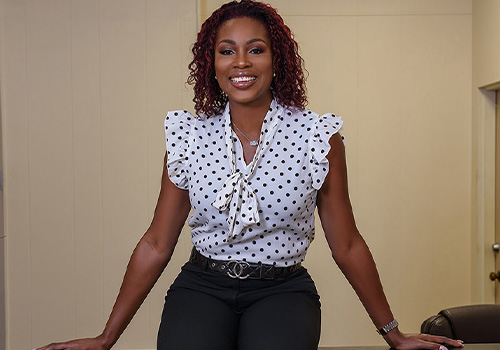 Are you going through a divorce or trying to retain custody of your child? Do you need help with Estate Planning? Maybe you need help with something else that involves your family? At Akilah Harris PLLC., we understand that family law cases are uniquely stressful and often take a heavy emotional toll on families. Our family law offices offer compassionate and thorough legal counsel to our clients. Consult with us when you need to protect your finances, assets, and time with your child. In these highly personal disputes, you need to rely on an experienced Broward County Attorney who knows how to defend your rights.