A power of attorney is a written authorization to represent or act on another's behalf in private affairs, business, or some other legal matter. The person authorizing the other to act is the principal, grantor, or donor. This legal document allows a person to appoint an agent to make decisions about finances and health care and manage those affairs should the person become unable to do so. It will thoroughly address your circumstances and communicate your wishes. Listed here are a few hidden benefits that accompany the completion of a power of attorney.
Your Intent Will Be Outlined
A power of attorney is a legal document that allows someone else to act on your behalf. Powers of attorney can be helpful to older people and others who want to choose a trusted person to act when they cannot. Incapacity isn't the only reason someone might need a POA, though. Expatriate's workers and families need to set a POA for their affairs in America while doing their work overseas. Younger people who travel a great deal might set up a POA so that someone can handle their affairs in their absence, especially if they have no spouse to do so. However, POAs are most commonly established when someone is elderly or if they face a serious, more long-term health crisis.
How Does Asset Protection Work?
A detailed power of attorney grants powers to the agent. Your agent can enable handling investment, real estate, and business operations. They will be allowed to complete transactions that protect assets. This is especially important if you need long-term care due to your incapacity.
Paying All Your Bills
Don't keep your power of attorney between you and your agent. Instead, share the name of your agent with your doctors, relatives, and others. Your agent will likely be paying your bills and obligations and taking care of your family. They can continue to make monetary gifts to your family, pay for college expenses for your children, and maintain household expenses. As long as your agent is making decisions in accordance with your written POA, the agent will be insulated from claims of financial abuse by other family members.
Why You Need A Power Of Attorney When Traveling Abroad
Travelers, sometimes forget the need for a Power of Attorney when traveling. If you are planning to leave the U.S., another important item that should be on your to-do list is creating a Special Power of Attorney for the time period you will be out of the country. A Special Power of Attorney is somewhat different from a general POA in that it is typically for a limited period of time and may provide more targeted or limited powers than a General Power of Attorney. For example, in the event your home or vehicle suffered storm damage, or another unforeseen issue arose while you were thousands of miles away, a Special Power of Attorney could authorize your agent to interact with your property and casualty insurance companies and financial providers to handle any personal affairs requiring in-person action. If you are a business owner, you could create a Special Power of Attorney authorizing a business partner or key employee to make business-related decisions and handle transactions in your absence.
We Can Help You Setup a Power of Attorney
There are many free templates online for a power of attorney form but it is always good to speak to an attorney about your options. Here at Akilah Harris, PLLC, we understand the importance in having a proper, up to date power of attorney document to keep all of your personal matters in order.
> Learn More
It's helpful to have these conversations in happy times when your loved one is well so you can determine their wishes for their financial security and healthcare should a time come when they are unable to make the choices for themselves. You and your loved one can get help with the power of attorney questions by consulting an elder law attorney.
Contact (954-451-0050) Akilah Harris, PLLC for a Consultation!
—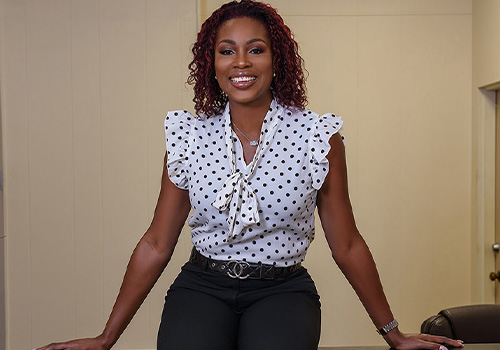 Are you going through a divorce or trying to retain custody of your child? Do you need help with Estate Planning? Maybe you need help with something else that involves your family? At Akilah Harris PLLC., we understand that family law cases are uniquely stressful and often take a heavy emotional toll on families. Our family law offices in Pembroke Pines and Fort Lauderdale Flordia offer compassionate and thorough legal counsel to our clients. Consult with us when you need to protect your finances, assets, and time with your child. In these highly personal disputes, you need to rely on an experienced Broward County Attorney who knows how to defend your rights.